Nowdays, more and more people are realized the importance of reducing waste, our oceans and coastlines are choking on plastic. According to the reports, more than 100 million plastic bottles are used every day, 1 million plastic bottles sold every minute,80% of the bottles are not recycled and end up as waste, it takes up to 500 years for plastic bottles to degrade.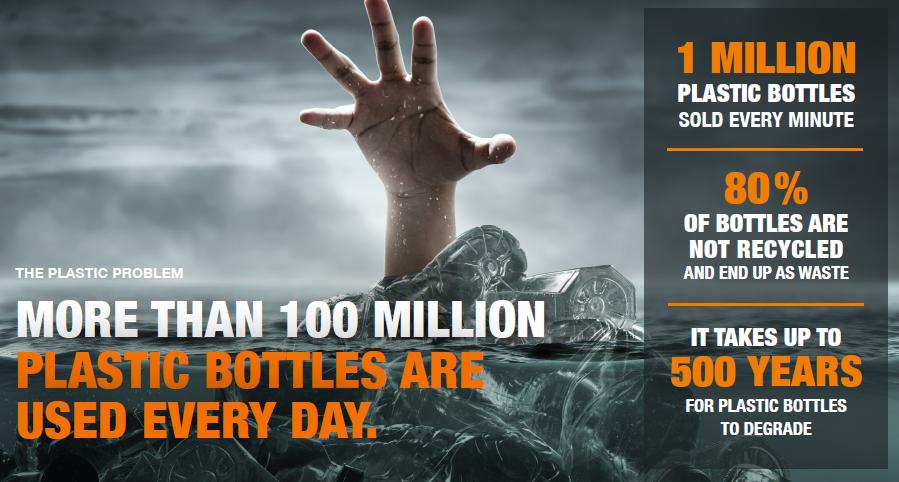 As a gloval wide supplier of safety gloves, PowerManalso understand the importance of environmental protection,our new item ECOFreds™ line of coated gloves uses the lastest recycled fiber technologies. ECOFreds™ gloves are knitted with yarn made from recycled plastic bottles. For every pair of gloves produced, one plastic bottle is saved from the ocean or a landfill. 1 plastic bottle almost equal 1 pair of gloves.
The process is like following: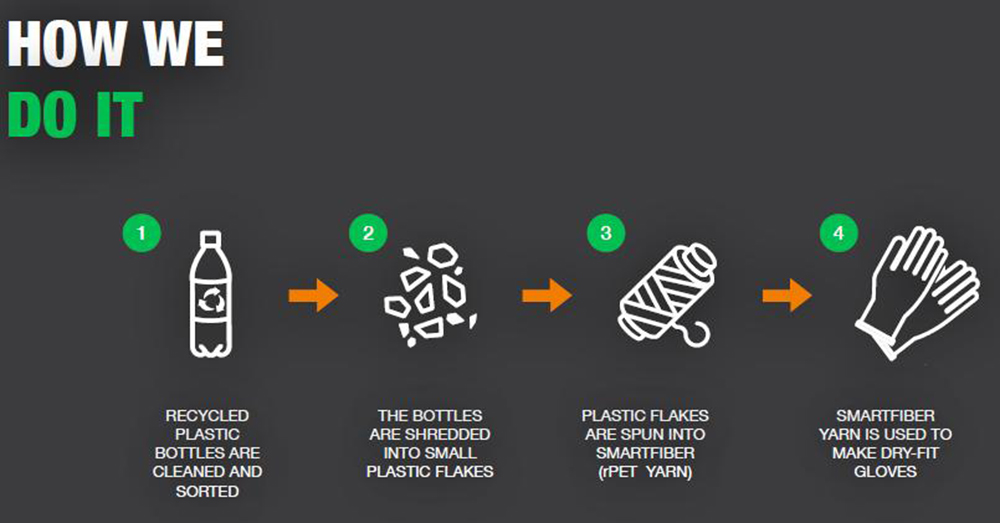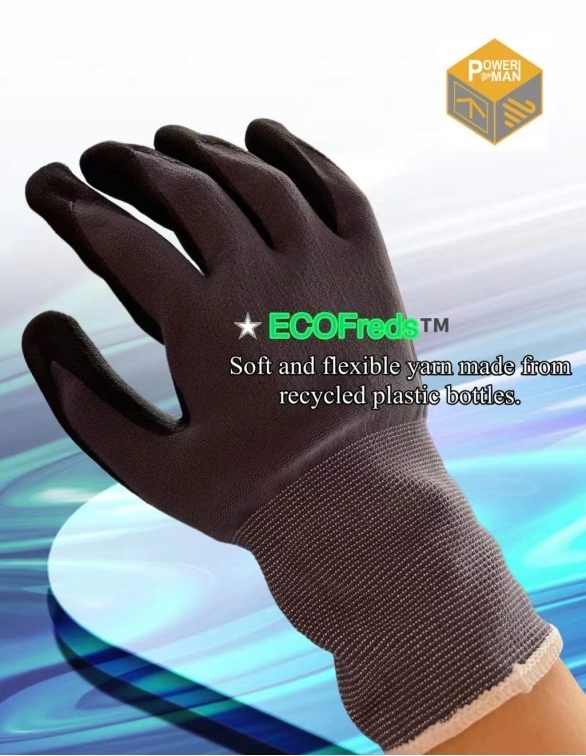 Collected waste plastic bottles are transformed into flakes and spun into polyester yarn at same production facility. On average, a 500ml bottles gives 17g recycled yarn, which means it could make 1 pair ECOFreds™ glove. In this way, reuses 1 plastic bottle, 54% less CO2-Emissions, 70% less energy consumption (compared to virgin plastic)
Each pair is made from one recycled plastic bottle, reinforcing our commitment to developing innovative products that are less harmful to the environment- Seamless knit blended liner fibers made of 90% recycled water bottles and 10% Elastane for comfort, dexterity and breathability. Micro foam Nitrile coating is compatible with light oils and provides a good grip and ANSI level 3 abrasion resistance. Knit wrist helps prevent dirt and debris from entering the glove. Breathable back for comfort. Packaged in a biodegradable polybag of 12 pairs with technical information listed on recycled hangtag.
---
Post time: Dec-13-2021